LiveWell Jefferson Webinar: Protect Your Business from Legal Liabilities in a Post-Pandemic Workplace
Name:
LiveWell Jefferson Webinar: Protect Your Business from Legal Liabilities in a Post-Pandemic Workplace
Time:
11:00 AM

-

12:00 PM CDT
Event Description:
HR Update: How Will You Protect Your Business from Legal Liabilities in a Post-Pandemic Workplace?

Friday, May 15th is the first day of phase one of the Jefferson Back to Business Plan, the official strategy to reopen the Jefferson Parish economy. This plan was developed with medical experts and an industry task force and includes important standards and recommendations, industry guidelines, a vision for a phased reopening, and valuable resources to jumpstart business. Details for phase one are outlined on page 18 with industry-specific guidance, capacity limitations and additional restrictions.

Whether your business operations will resume in phase 1, 2, or 3, preparing return-to-work policies that adhere to all general federal, state, and local standards, as well as industry-specific protocols, is crucial to ensure the safety of your employees and customers.

Equally as important to protecting your business from the virus, is making sure that you protect your business from legal liabilities and that you are fully compliant with HR policies. Navigating fast-changing policy updates and guidance can be overwhelming, especially for small businesses.

Join us on Thursday, May 21st at 11 a.m. for a LiveWell Jefferson Webinar focusing on policy updates and best practices for managing employee benefits in a post-pandemic workplace. Our expert speakers, E. Fredrick Preis, Jr., Senior Partner with Breazeale, Sachse & Wilson, L.L.P., Labor & Employment Law Section and Ryan Rodrigue, Managing Partner with Hollis Companies, Specializing in Employee Benefits, will review guidance for the following:
Families First Coronavirus Response Act (FFCRA), which includes the Emergency Paid Sick Leave Act and the Emergency Family and Medical Leave Expansion Act

The Department of Labor's new model notices for COBRA and extensions for certain employee benefit plan deadlines

EEOC updates for employer guidance on coronavirus and the ADA
MEET OUR SPEAKERS: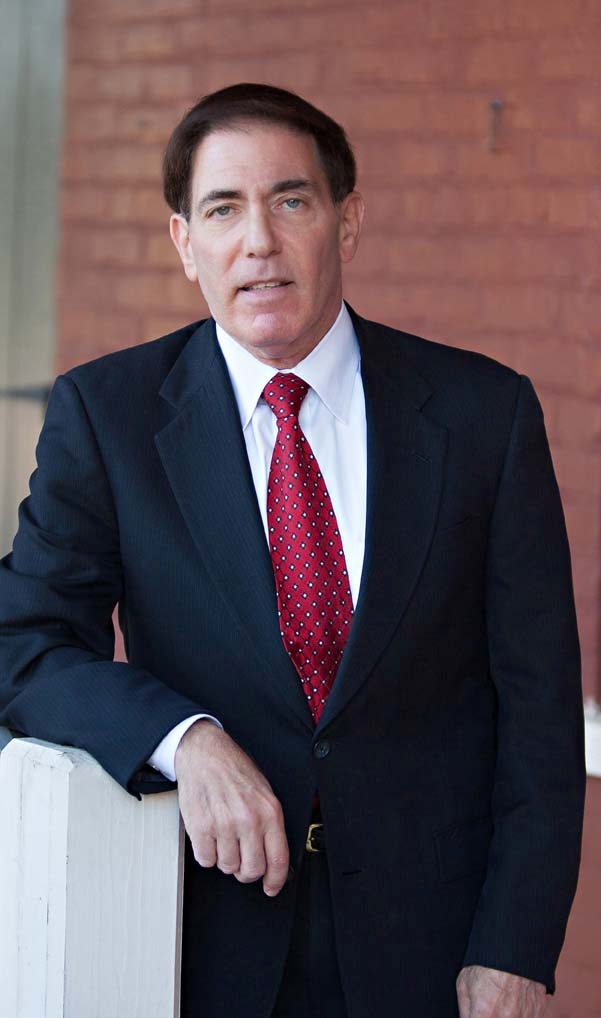 Fred Preis is a partner in the New Orleans office where he is a senior member of the labor and employment law section. Prior to serving as an officer in the United States Army, Fred earned both his undergraduate degree in business and his law degree from Louisiana State University. He has been representing management in labor law and employee relations matters throughout the United States for more than 30 years.
As both a trial lawyer and advisor, Fred has served as lead labor counsel for Fortune 500 companies, as well as trade associations and employers in numerous mid-sized and small industries and businesses throughout the United States. He is sought after as a speaker and known as an innovator in the development of employee relations programs. He is past Chairman of both the Louisiana and New Orleans Bar Association Labor Law Sections and was named by the Louisiana State Bar Association to the initial eight-member commission on Labor Law Legal Specialization where he was elected Vice-Chair. He is a member of the Board of Editors for The Corporate Counselor, a national newsletter. Fred was selected by City Business Newspaper for the Legal Hall of Fame and has been recognized by Super Lawyers Magazine, and the New Orleans Magazine as one of the outstanding lawyers in the field of labor and employment law. He has repeatedly been named as one of America's leading labor and employment lawyers by the well-respected news publication, Chambers USA America's Leading Lawyers for Business in Louisiana.
Active in many business and civic endeavors, Fred has been appointed to the Jefferson Business Council Executive Board for 2019, Chairman Emeritus of the New Orleans Chamber of Commerce, former Chairman of the Jefferson Parish Chamber of Commerce and former chairman of the Louisiana Association of Business and Industry (LABI) which functions as the State Chamber of Commerce. Fred serves on the Executive Committee of the Jefferson Business Council and as Chairman of the Louisiana Right to Work Committee and recently served as Chairman of the American Red Cross Southeastern Louisiana Division and President of the Louisiana Liaison Group of Federal Government Contractors. He was also Chairman of the National Legal Committee for Leading Age Long Term Care Association and continues as a long-time mentor of the Committee.
Fred has completed terms of office as President of Willow Wood/Woldenburg Home for the Aged, President of the Louisiana Hospital Association Society of Hospital Attorneys, Chairman of the Board of Directors of Goodwill Industries, and as a member of the Board of Directors of GNO, Inc., CBNO/MAC, World Trade Center, and the Rotary Club where he is a Paul Harris fellow.
Fred has written numerous scholarly articles on employment law, which have appeared in publications such as the Loyola Law Review, The Corporate Counselor, Employee Relations Law Journal, CityBusiness, and the Louisiana State Bar Journal. He also is a contributing editor to The Developing Labor Law book published by the American Bar Association.



Ryan Rodrigue, Vice President of Sales & Administration is responsible for new business development, financial and business operations for Hollis Companies. Ryan partners with CEOs, executives, HR professionals, and business owners to not only develop competitive benefits programs for their companies, but more importantly, facilitates coverages for their most valuable assets, their employees. Ryan believes that an organization's benefits program should be customized to align with their overall goals, he has been successful in helping businesses navigate the complex landscape of employee benefits and healthcare. Ryan is a licensed agent with the Louisiana Department of Insurance, and he is an active member of several industry associations and business organizations. Originally from Thibodaux, Louisiana, Ryan received his bachelor's degree in business from Harvard on the Bayou, Nicholls State University.